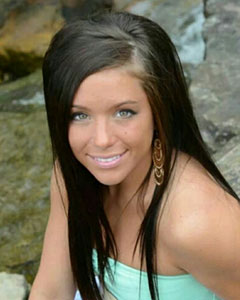 Kasey Eichele
About Kasey Eichele
Kasey Eichele graduated from Chardon High School in 2014 along with completing the Sports Medicine program at Auburn Career Center. Kasey spent 16 years in competitive gymnastics finishing as a Level 9 training 10 gymnast. Kasey's individual gymnastics accomplishments include multiple club state championships along with being a Chardon high school State qualifier. 2012 to 2014 Kasey was a key participant on the Chardon Competitive Cheerleading squad and enjoyed earning 3 national titles.
Kasey has a passion for coaching both gymnastics and cheer and has been a part of our coaching staff for 3 years. Kasey is also a competitive team coach at Lake Erie Gymnastics and is also a high school cheerleading coach at Riverside HS. Kasey holds multiple coaching & safety certifications and is continually working on further qualifications.
Outside of athletics Kasey enjoys spending time with her family and friends, the beaches of North Carolina and of course her English Bulldog Diesel.